Dubai is undoubtedly one of the most famous and popular tourist attraction sites in the world. It is an idyllic place for a first-time family trip and it will set the pace for more amazing destinations to come. It is also a romantic destination, and great option for friends looking for a travel destination. This city associated with glitz and glamour is located on the Persian Gulf Coast of the United Arab Emirates. Here are the three absolute must-see destinations in Dubai.
1. Dubai Mall & Mall of the Emirates
The Dubai mall grants access to the Burj Khalifa and the Dubai Aquarium. This neighbourhood offers endless family-friendly activities such as a gaming zone, ice-skating rink, cinema complex, underground zoos, and much more. The mall also gives you a shopping experience like no other with shopping festivals conducted at certain times of the year. Shopping comes highly recommended as part of your to-do list to give you some souvenirs for your travel experience. You get to also experience local exquisite cuisines as you sample sumptuous meals in the numerous elegant restaurants found in the mall.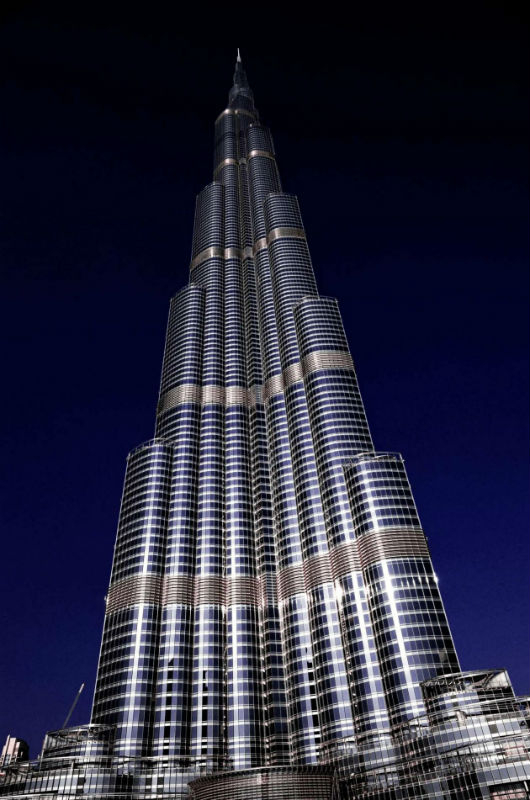 Not far away is Mall of the Emirates with more shopping and places to eat and its main claim to fame is the indoor downhill ski slope.
2. Burj Khalifa
The sky-piercing building stands taller than any other building worldwide. Touring the neighbourhood should be among your top priorities and this is a great place to start. It is a picturesque work of art that boasts of intricate architecture. It gives a beautiful view of the city as you go up the 124 floors and it is no surprise that the locals have nicknamed it 'Jewel of Dubai.' It is an exhilarating experience to share as a family with your kids.
3. Al-Fahidi Fort
The Dubai museum housed by the Al-Fahidi Fort will blow your mind away. This spectacular desert fort is a path down history lane that reveals the city's rich history and local culture. It has an underground section that displays different traditional artefacts, handcrafted weapons, and remade Al-Qusais tombs using the latest technology.
4. Dubai Fountains
These fountains were designed by the same people who designed the fountains at the Bellagio in Las Vegas. However, Dubai has gone for bigger is better. Some of the fountains shoot 500 feet in the air, the equivalent of a 50-story building. The patterns are constantly changing and at night the lights change color for quite a show.
Other things include the Burj Al Arab hotel with its popular high tea and great views, Off-road tours in the desert nearby, several waterparks, boat tours, city tours, Dolphin Bay to swim with the dolphins, the Dubai Desert Conservation Reserve and the Dubai Miracle Garden.